Christmas at Flowercraft Lindfield
Welcome to Christmas at Flowercraft. From the end of November through to Christmas Eve our shop is full of festive florals. We have a large range of cut flowers, bouquets, and planted arrangements in decorative pots and bowls. We also have a large selection of handmade bespoke Christmas decorations for your home, including door wreaths, table centerpieces, candle arrangements and garlands suitable for your table, fireplace, windowsill or staircase.
We are open Monday to Saturday 8am - 6pm
The last Sunday before Christmas 10am - 4pm
Christmas Eve 8am - 2pm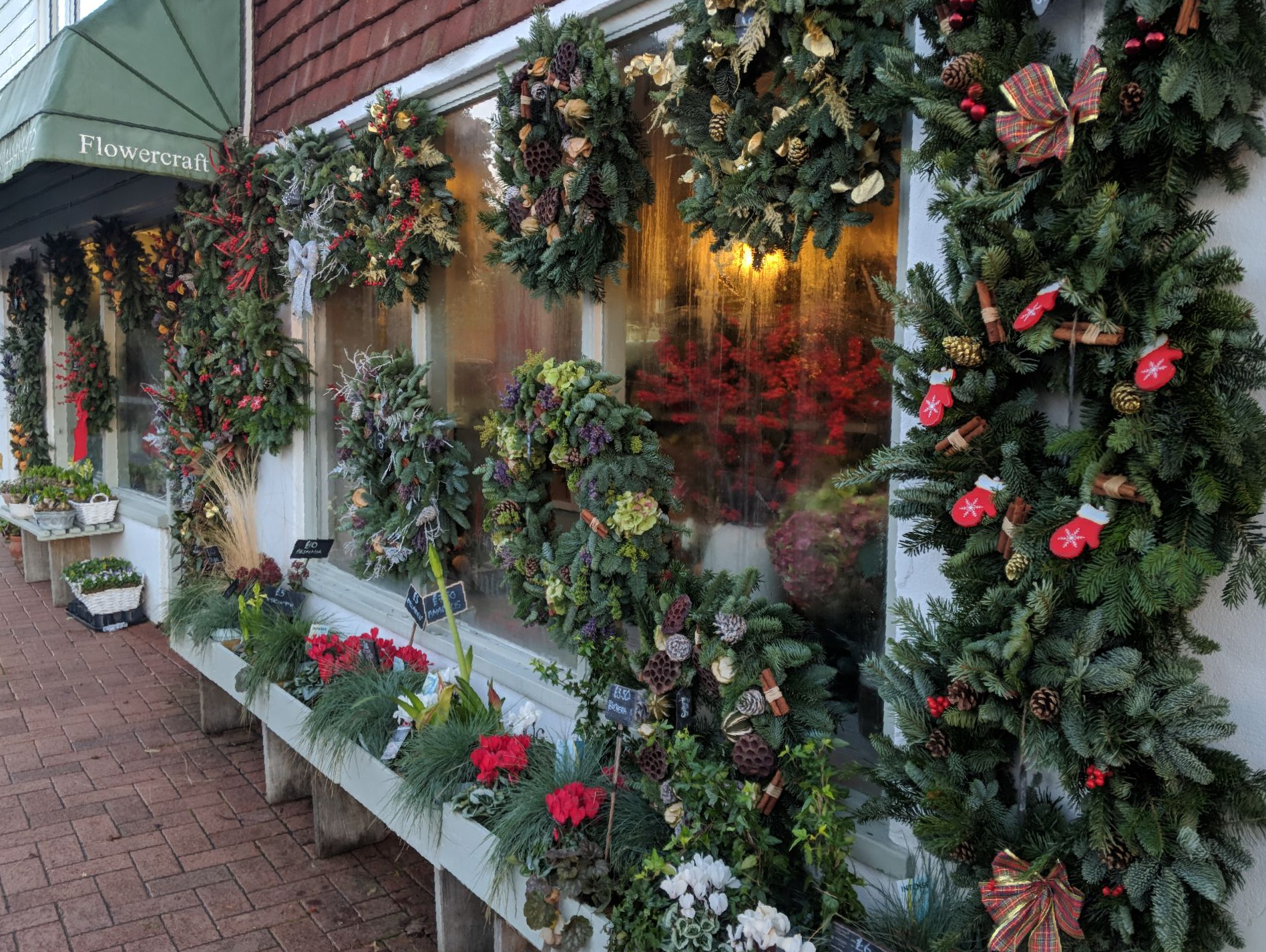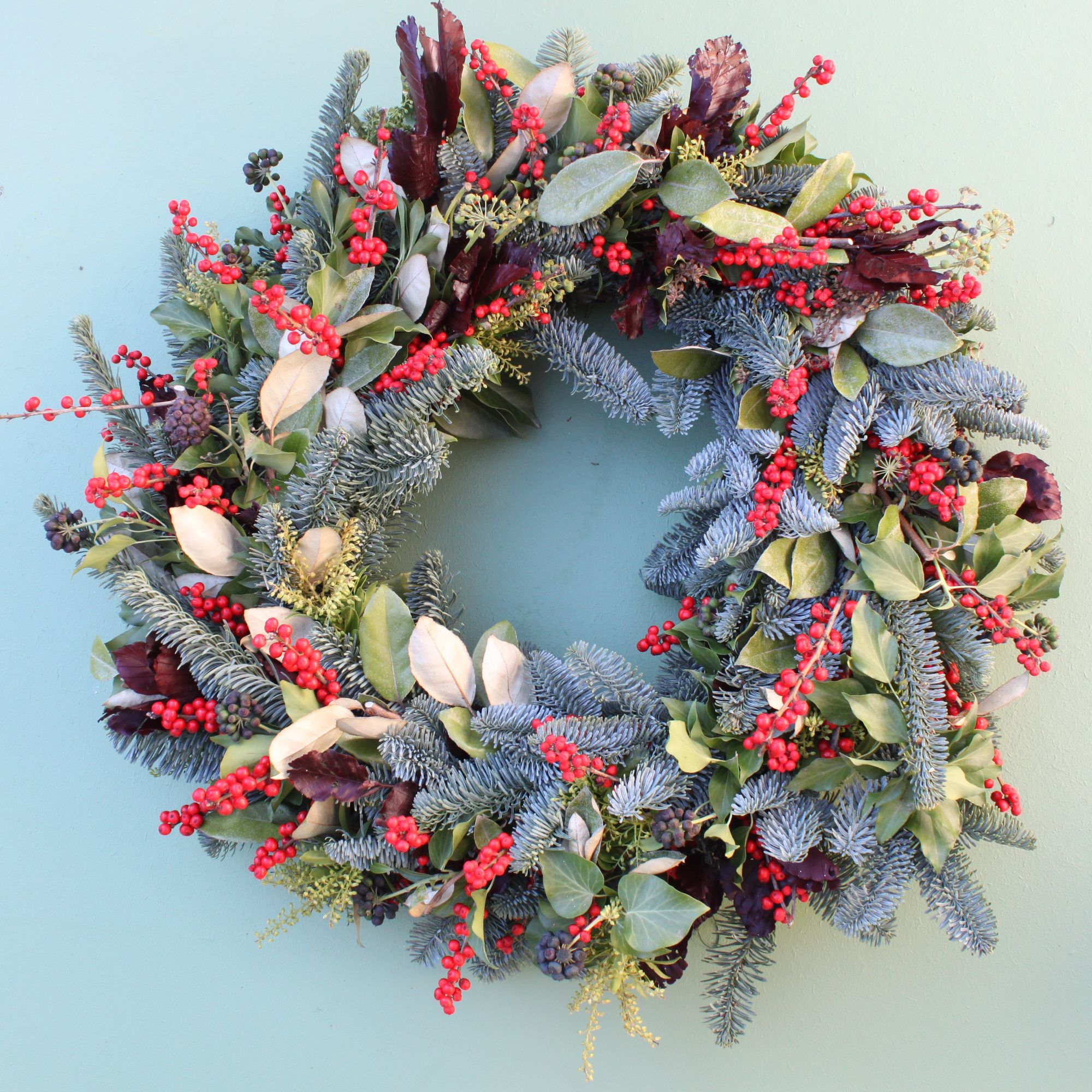 Our bespoke fresh foliage door wreaths are available from the end of November through to Christmas Eve. Our wreaths are handmade in the store using fresh seasonal foliage and seasonal dried decorations. We have a range of sizes available from 16" up to 4ft in diameter. On display outside, we have a variety of designs and sizes available to purchase or to order from. Online we have a selection of our most popular designs available in sizes 16", 18", 22" & 24". In addition to the traditional round wreath we are able to create different shapes for example, oval, hearts and stars. As we hand-decorate the wreaths we are able to create bespoke designs to match your yearly theme. We do love a challenge so if you have an idea in mind, please do get in touch.
Festive Flowers and Bouquets
Throughout the festive season our flower stand is full with a beautiful selection of cut flowers and foliage. Our flowers are priced per stem and our foliage sold either per stem or per bunch. We have various sizes of ilex and hypericum, as well as a variety of colours of amaryllis, lilies and roses. Our popular range of large headed hydrangeas are perfect for drying, which can then be enjoyed all year round. We have bunches of different varieties of eucalyptus as well as blue spruce, soft holly and brunia which look stunning as either part of a flower arrangement or placed in a vase on their own. In addition to our fresh selection we also have an assortment of dried, dyed and painted decoration. Our popular gold and silver birch twigs and pine cones really do bring a sparkle to any festive arrangement.
Whether you are buying for the home or for a gift we will be able to advise and help create the perfect arrangement for you.
If you prefer to leave the choice to us, we have a large range of hand-tied bouquets made fresh every day from £25 and to order online for delivery from £35. For that little something we also have smaller seasonal posy bouquets available in store from £12.50.